Company
On January 1, 2008 Terry Atwood established Atwood Accounting Services in Helena, Montana, specializing in tax preparation and bookkeeping.  In 2010 Terry purchased the building  at 110 E. Lyndale Ave. to better serve his clients.
Terry has a tradition of good quality tax preparation at a reasonable price. Atwood Accounting is a modern office with a well-trained staff to expedite tax returns and bookkeeping.
We do taxes for anyone anywhere in the country. We have a pick up and drop off service that is available for housebound clients.
Andrea A. Atwood, a staff member and local artist, has her art displayed at the office.
Terry L. Atwood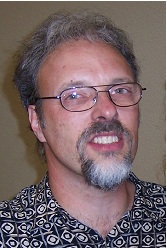 Hello, I am Terry L. Atwood, let me tell you a little about myself.
I  am a native Montanan.  I was born and raised in Billings and graduated from Billings West High in 1976.  I attended the University of Montana in Missoula and graduated from there in 1980 with a Bachelor of Science Degree in Accounting. During my years there, I met my wife Andrea Gerlach, who was from Helena and after graduation we moved to Helena.
I started working for the State shortly after graduation, for Local Government Services, installing accounting systems across the state in all of the counties, cities and towns.  After 1½  years of traveling on the road, I got a new job with the State Department of Administration, working with the State Accounting system.  Over the next 26 years, I worked in various capacities maintaining, creating enhancements and implementing replacement systems.  My Division also produced the State's Financial Report.
I passed the Certified Public Accounting exam and received my license in 1983.  I take annual continuing education classes to keep up with the current accounting and tax laws.
I always enjoyed working on taxes, so in 1984 I started doing taxes part time.  My wife, Andrea, also worked there at the front desk for most of the 1990's.
My wife and I have one daughter, Charla Atwood Cullen, who graduated from Montana State University in 2006. She worked as an accountant for Neil & Company, PC, an accounting firm in Bozeman for over 7 years before moving to Helena in 2014 to join my firm.  She is an Enrolled Agent. My son-in-law, Sterling Cullen is an electrical engineer with a focus in computers and  is our office's computer technician and consultant.
As many accountants are apt to do, I am treasurer for many groups including the 21st Century Investment Club, our church – St. Paul's United Methodist, our homeowners association in Treasurer State Acres and treasurer for the Montana State Genealogical Society.
My favorite hobby is working on my family genealogy.
Andrea Atwood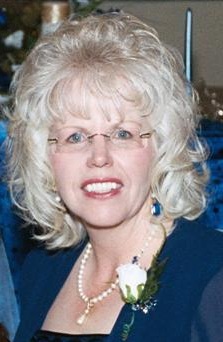 Hello, I am Andrea A. Atwood, let me tell you a little about myself.
At the age of five, I was a German immigrant to Helena, Montana. I graduated from Helena Senior High School. At the University of Montana I studied art and costuming and worked in the U of M Drama Department as a Design Assistant and Costumer. After college, I became a preschool teacher.
I became a secretary at an accounting firm and learned bookkeeping. I have been a bookkeeper for several accounting firms and was a private bookkeeper for five years.  I am currently a bookkeeper and office manager.
In the off season I am a full time artist. I have a successful art business called, "Atwood Arts."   I create fabric arts and also animal portraits on large leaves in my studio called "Studio A," located in the basement of Atwood Accounting.   The Atwood Accounting office is also home to Atwood Arts Gallery, which features my work, as well as the art of many other artists.
Charla Atwood Cullen
Hello, I am Charla Atwood Cullen, let me tell you a little about myself.
I was born and raised here in Helena, and graduated from Capital High in 2002.  I received my Bachelor of Science in Business with a focus on Accounting from Montana State University in 2006. While there I met and married my husband Sterling.
After graduating college we lived in Bozeman and Belgrade while I worked as a staff accountant in Bozeman for 7 years, preparing taxes, payroll and bookkeeping.  I am a Certified ProAdvisor for Intuit Quickbooks.  In 2012 I became an Enrolled Agent.
2014 was a big year for us as we moved back to Helena and I joined dad and mom at Atwood Accounting in February.  We had our son in August that year.
In my free time I enjoy reading, creating zentangles and playing computer games with my friends online.  Our family also enjoys going on walks together.